LATEST NEWS
CONTACT US
ADD: 20th Floor, Downing B, Quannan East Road, Xingtai City, Hebei Province, China
TEL: 86-319-8765329,2130288
FAX: 86-319-2130798,
E-mail: info3@dmhui.net

> Hydraulic pump motor oil seal


REXROTH/SAUER hydraulic pump oil seals 40*62*6
Product description: oil seal,Radial Oil Seal, Rotary Seals, Shaft Seals,hydraulic pump oil seals
PRODUCT INTRODUCTION
Specifications
hydraulic pumps oil seals
1.Brand:DMHUI
2.Material:VITON/NBR
3.Type:BABSL10FX2
4.Size:40*62*6
5.OEM NO.: BHY02601821
REXROTH/SAUER hydraulic pump oil seals 40*62*6
Specifications:
1.Brand:DMHUI hydraulic pump oil seals
2.Material:VITON/NBR
3.Type:BABSL10FX2 hydraulic pump oil seals
4.Size:40*62*6 hydraulic pump oil seals
5.Apply for: hydraulic pumps
Our company mainly exports rubber sealing products. Various in styles, including hydraulic oil seal,ZF gearbox oil seal,o-ring,various rubber parts etc.
(1)Available material: NBR,NR,HMBR,EPDM,ACM,silicne,viton(FKM).etc.
(2)All manufacturing processes comply with the requirements of ISO-9000 system.
(3)Excellent chemical and physical properties,excellent oil high/low temperature-resistant,wearing-resistant,oil proof,dust-resistant.
(4)We are able to design and manufacture complete sets of rubber parts based on customers' specifications and specifications according to your requirement are welcome.
(5)Available in various sizes and colors.
If you want more technical parameters please feel free to contact us.
Your success is our business.
[Company Profile]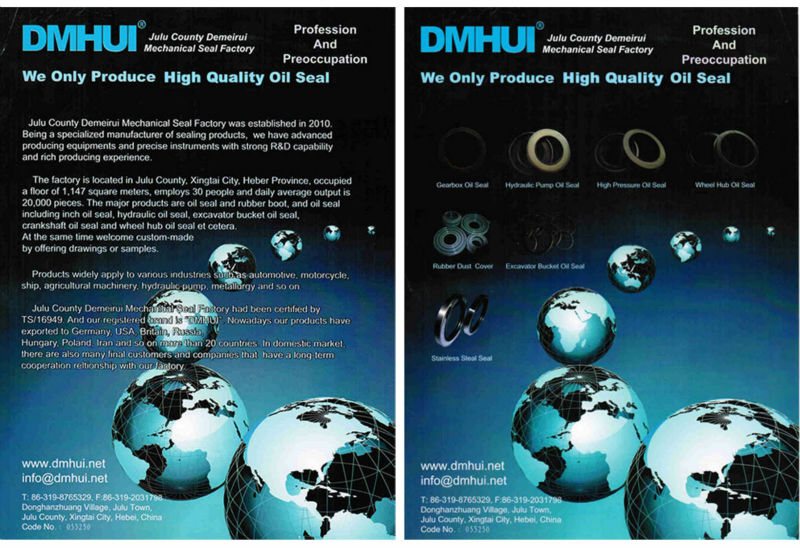 1.high pressure oil seals for hydraulic pump,
2.Wheel hub oil seals for tractors and auto, dust seal, gasket kit, O-ring for Hitachi, Komatsu, CATERPILLAR;
3.gearbox oil seals;
4.Crankshaft oil seals;
5.Air compressor oil seal;
6.Chainsaw oil seal;
7.Rubber dust and O-ring;
If any interest, please contact us for more company profits & Product catalog
[Production Process]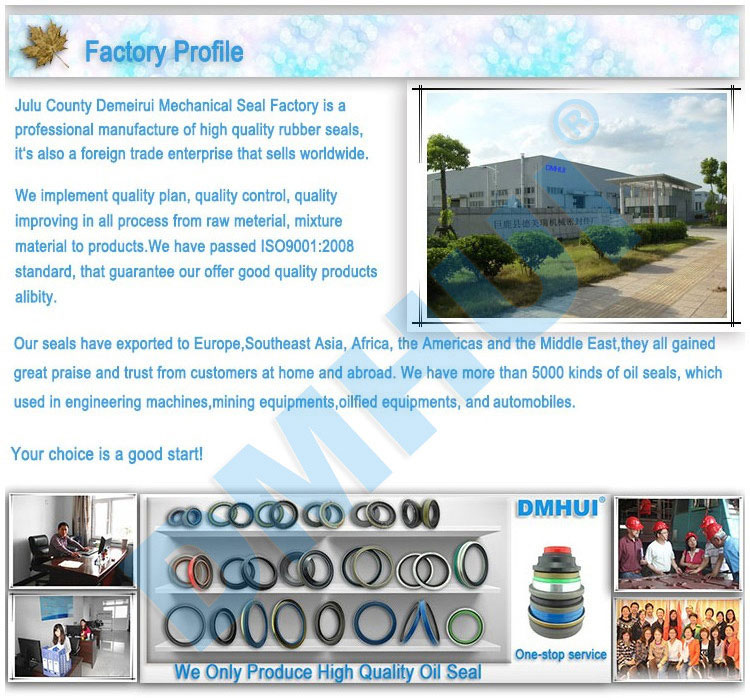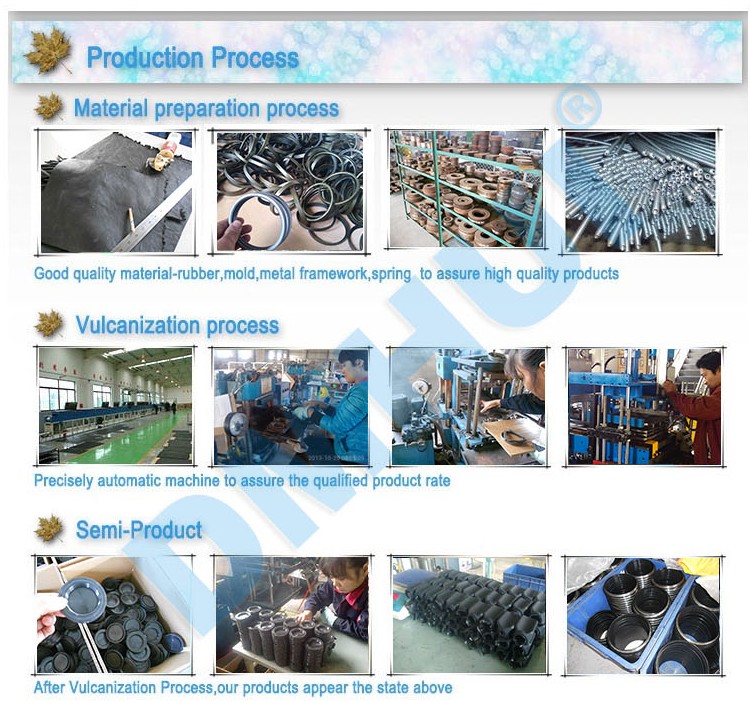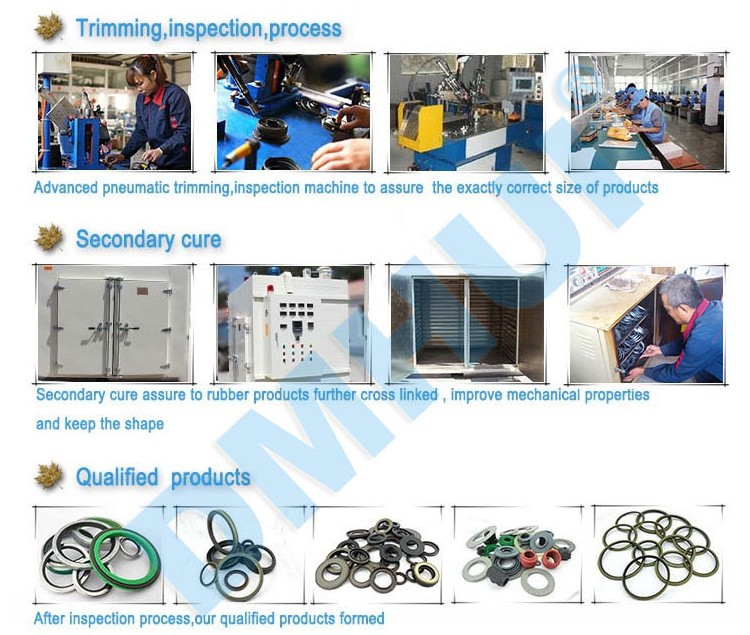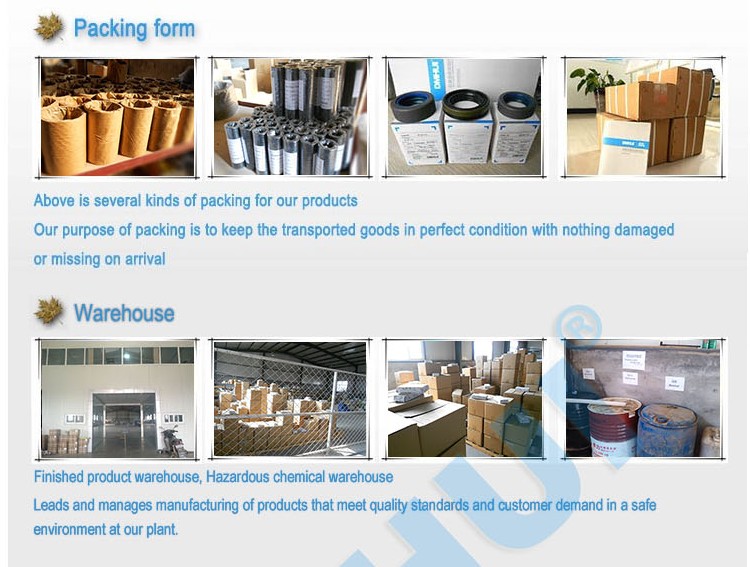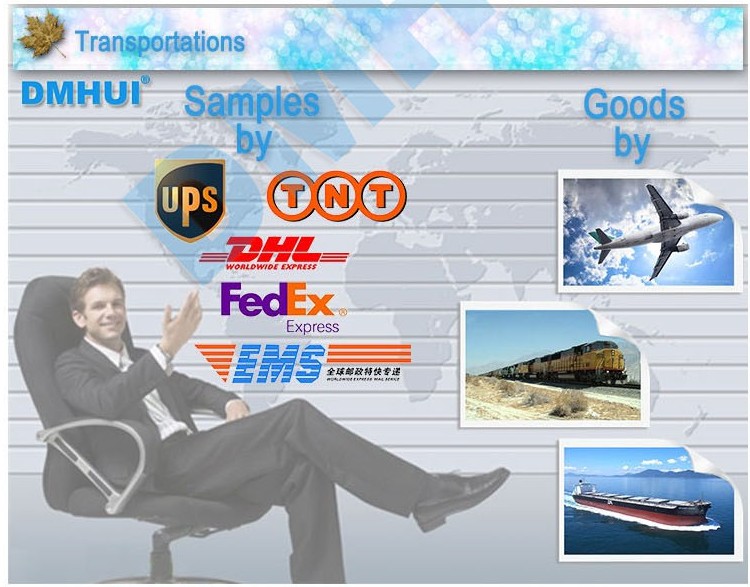 [Our Team]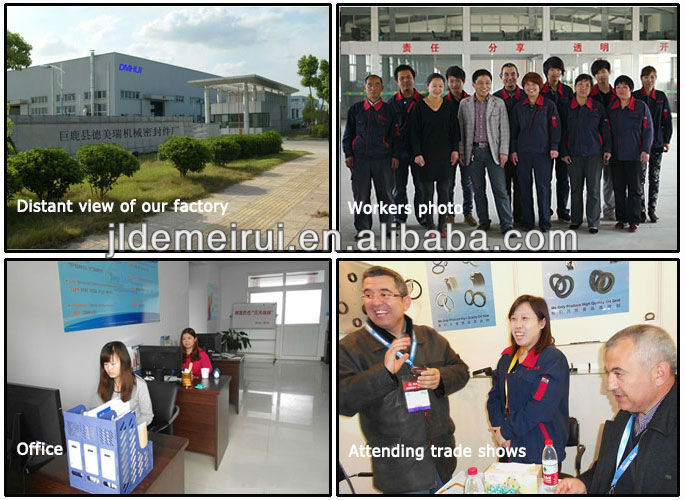 [Factory Certificate]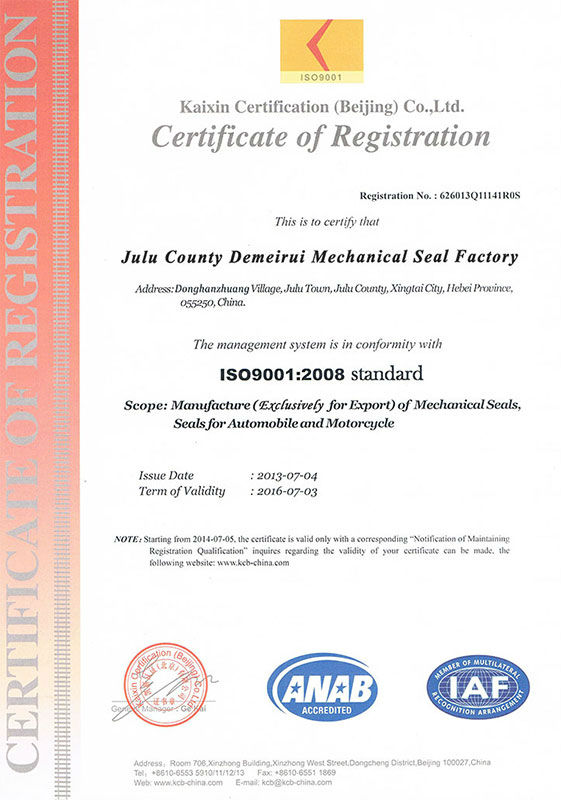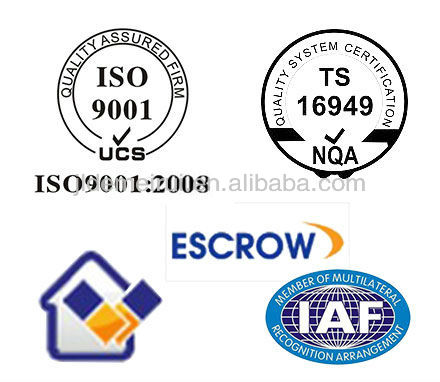 [Prodution Standard]
ISO6194/DIN3794/JIS2402
Dmhui only produce high quality seals !
For more information please feel free to contact us .